msg Rethink Compliance had a stand at the student business contact fair "konaktiva" at Darmstadt Technical University on 11 May.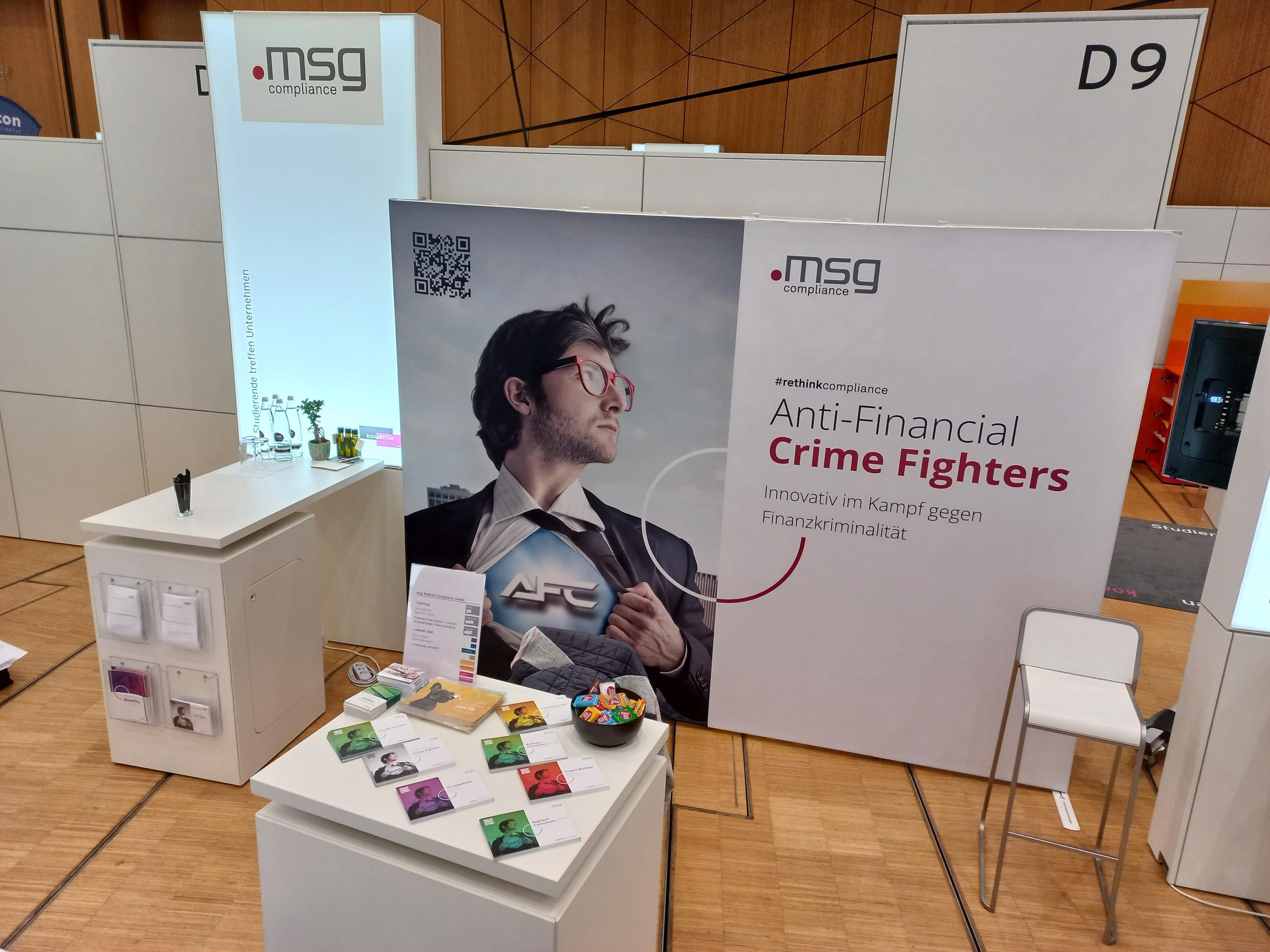 We are very pleased to have been present on the third day of the fair. The event was an excellent platform for interested parties to get in touch. At the Career Chat, we had the opportunity to discuss the topic "IT- Graduation and now?" with our competitors and to give a presentation on the topic "Financial Crime Fighters - Innovation in the fight against financial crime".
The well-attended stand and one-on-one meetings provided ample opportunity to talk to students, answer their questions and show them the exciting career prospects in our company.