Vision and mission
We strive to make the world a safer and fairer place by rethinking Anti-Financial Crime Compliance.
As a thought leader and think tank for Anti-Financial Crime Compliance, we help obligated companies across a wide range of industries meet regulatory requirements better, faster, and more cost-effectively - while protecting both the company and society itself.
#rethinkcompliance
Values
Quality

We not only want to protect your reputation, but ours as well. The best way to secure this is by delivering first-class quality by focusing on projects that are within our scope of expertise, and within our capacity. This is our promise.

Efficiency

We are aware that effectiveness is the basic expectation of our customers. However, sustainability is achieved primarily through efficiency in implementation. This also applies to our support services. We do not see ourselves as simple extension to our customers' teams. Our added value comes in the form of the knowledge gained from the successful delivery of similar, yet different projects to various industries and sectors. This enables us to think "out of the box" and to contribute best-practice knowledge and benchmarks as relevant and meaningful to each specific industry and sector.

Transparency

Transparent agreements on the type of cooperation and expectations are the basis of trust.
Team
Our team of people is committed to the highest professional standards based on more than 150 man-years of experience in the field of Anti-Financial Crime.
Our consultants, auditors, investigators and technologists ensure our clients have a 360-degree perspective on all aspects of their Anti-Financial Crime Compliance program.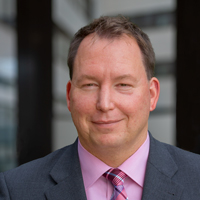 Dirk Findeisen
Dirk Findeisen has more than 20 years of experience in Data Warehousing, Big Data, Business Intelligence and Advanced Analytics in Corporate Performance Management and Governance, Risk & Compliance. As Managing Director of msg Rethink Compliance, he is responsible for the company's service and product strategy, customer success and technology alliances. Previously, Dirk Findeisen held management positions at international software companies such as SHS Viveon, FICO, Cubeware and the MIS Group, where he was responsible for setting up and managing strategic customer programmes, global solution consulting or the areas of sales and channel management. Findeisen is the author of numerous technical papers and book articles on Financial Crime Compliance, a sought-after speaker at professional events and a lecturer at several German universities.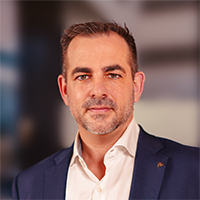 Jürgen Krieg
Jürgen Krieg is an industry expert and sales professional. For more than 20 years, he has been active in solutions sales within the banking and software industry. As Managing Director of msg Rethink Compliance, he is responsible for Sales & Marketing. He began his career with the savings banks. He then worked in Business Development and Account Management at FIS, and as a Sales Manager for Central and Eastern Europe and the CIS market at Temenos. Most recently, Jürgen Krieg worked at FICO. As Head of Global Compliance Sales, he expanded the Compliance business worldwide, and was also in charge of the partner channels and programs for the Anti-Financial Crime Compliance solutions suite.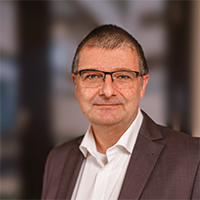 Davor Jurak
Davor Jurak worked in risk management at National Westminster Bank and Commerzbank, and as a Board Member at LHB Internationale Handelsbank. As a management consultant, he also contributed his expertise to various projects focusing on risk, regulation, and data flow management for banks. Jurak spent almost 10 years as part of the Management Board at impavidi, a company of the msg group in the field of regulatory consulting for the financial industry. Impavidi merged with msg GillardonBSM AG in 2022, which is now called msg for banking. As Managing Director of msg Rethink Compliance, he is responsible for Finance & Organization.
Our expertise
Anti-Money Laundering & Counter-Terrorism Financing

Protection against, and identification of money laundering for all industries and segments, including the preparation of Suspicious Activity Reports (SARs)
Guidelines and best practices from inter-national watchdogs and industry organizations
New typologies, hidden networks, internal fraud, trade-based money laundering, and money laundering in correspondent banking and trade finance
Monitoring of sanctions lists in the narrower and broader sense as well as monitoring and analysis of payment flows to identify and stop terrorist financing

Know Your
Customer



Identification and management of relationship risks associated with operations and compliance risk management
Fuzzy and phonetic searches, profiling, identity verification and digital due diligence
Identification of business partners, related parties, and ultimate beneficial owners
Linkage to operational onboarding and decision-making processes and fraud prevention
Process reviews and digitization

Anti-Bribery &
Corruption



Compliance management of business partners throughout the lifecycle: from initial screening to continuous monitoring of changes in circumstances to termination of the partnership
Monitoring of relevant business partner related (data) events and transactions for early identification of "red flags" and fraud risks in ongoing business activities with these third parties
Partners, Memberships & Cooperations